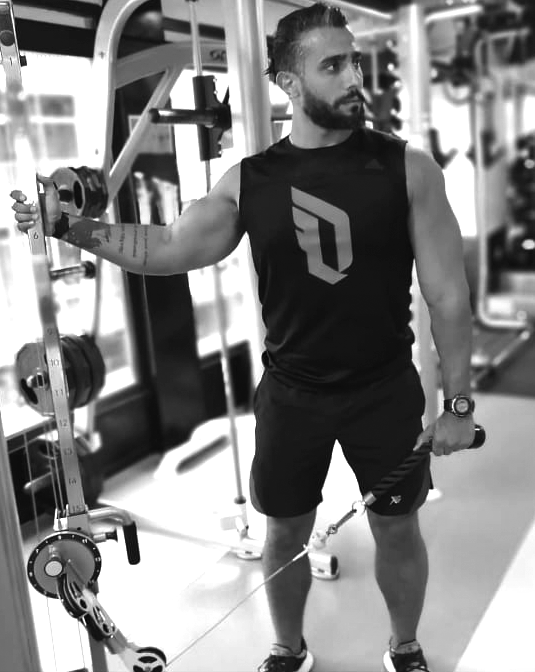 Andrew Geadah the manager and coach behind Muscle up workshop a 29 year old coach,
with a fresh vision on Fitness, Health and lifestyle! we Had a small chat with Andrew
-Tell us about the benefits of opening the gym 7/24?
the 7/24 schedule provides superior scheduling flexibility.
You get to work out whenever you want, whether it's early in the morning before work, late at night after the kids are asleep,
or during the day on your lunch break. Consistent Motivation.
Knowing your gym is open 24 hours a day, seven days a week leaves no room for excuses.. Faster Goal Achievement.
-You mentioned you're working on Goal Sheet what is it exactly?
Yes, the point of the goal sheet a way to give people motivation to come and workout by setting a specific goal
this sheet works on timeline if achieved the designated person win a special prize this way we're getting member's loyalty
and motivation for better results! -What about healthy snacks? Well we have a healthy snacks bar at muscle up workshop we have fresh fruits,
Homemade energy bars and Protein shakes!